Why Accurate Plant Pricing is Good for Everyone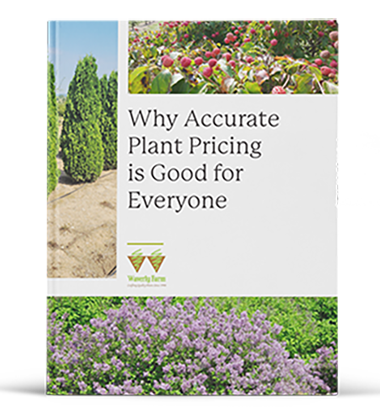 Are we getting the best plant for the best price??
If growers do not set prices that accurately reflect the real cost of production, it's difficult to make the connection between price and value when evaluating plant stock.
This ebook explains exactly why:
Accurate inventory is a critical factor in accurate pricing
A high quality growing process -not luck- produces high value plant material
Asking the right questions leads to the most reliable grower/buyer partnerships
Simply fill out this short form and the ebook is yours to keep.
Understand Pricing Criteria