About Our Wholesale Nursery
and Sustainable Growing Practices
Our process, our people, our land
Take a Virtual Tour of Waverly Farm Nursery
In just two and a half minutes!
Take a look at our field operation and learn about our innovative 8 step growing process. Then schedule a nursery tour to meet our staff and see our plants in person.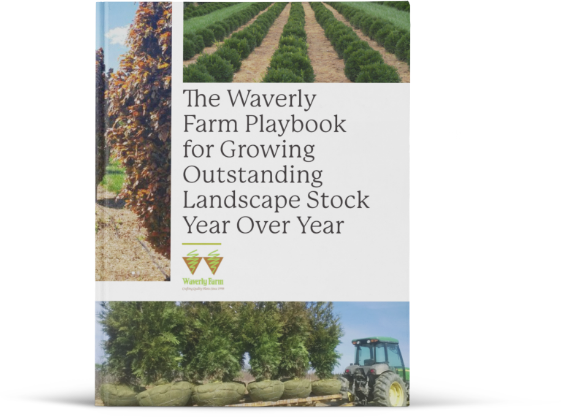 The Waverly Farm Playbook for for Growing Outstanding Landscape Stock Year After Year
Your success as a landscape professional depends on developing long-term partnerships with the most reliable growers as trusted sources for high quality plant stock.

This eBook will help you in your search by identifying key characteristics to look for in a grower capable of producing plants that have year over year consistency in health, size, and fullness.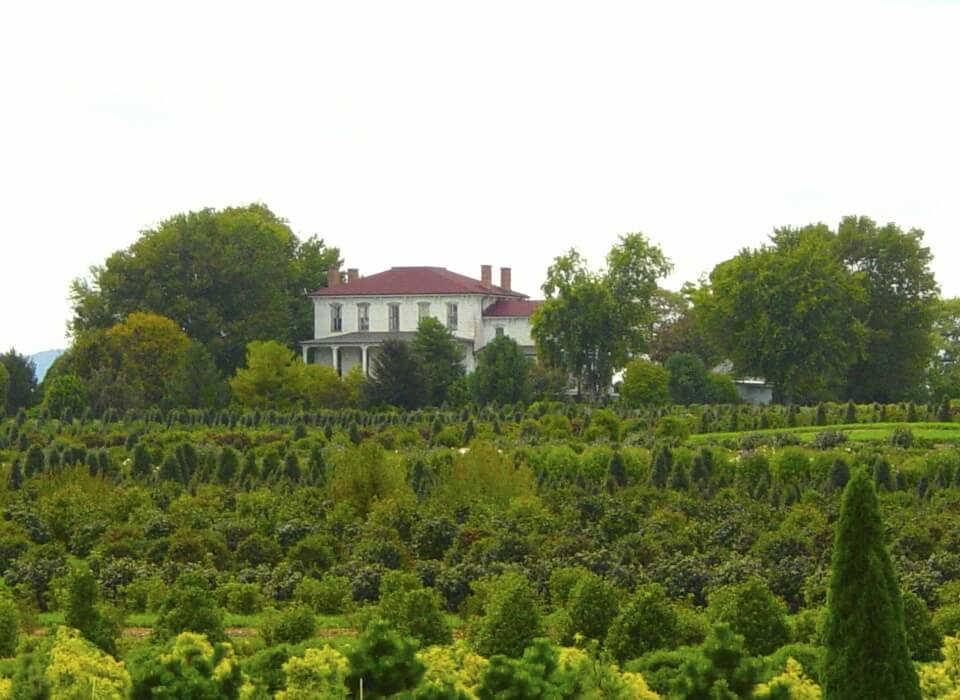 Our Land
I chose the site for Waverly Farm based on its high quality soil. We recognize the value of these soils and are dedicated to preserving them. We have reserved nearly 50 acres for grass aisles and perimeter strips throughout the nursery to prevent soil erosion. To assure soil is always available for production and to replace what is sold with plants, we add 210 tons per acre of compost with each planting rotation.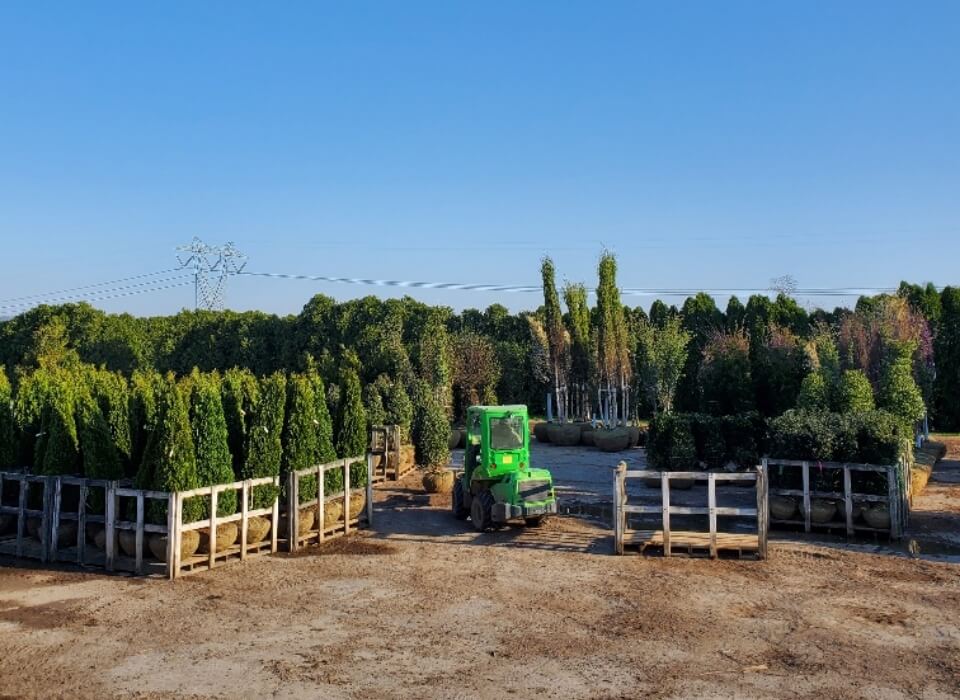 Schedule a Nursery Tour
See for yourself why our customers return for more season after season.
Our People
Waverly Farm is a 200 acre wholesale field production nursery located in Adamstown, Maryland growing more than 400 varieties of large-sized, fully finished landscape shrubs and trees.

From the beginning, we aspired to leave the farm better than we found it. That aspiration has evolved into a sustainable growing system that builds and replaces the living soil we sell with our plants. The soil we create and ship with our plants dramatically improves their ability to survive transplantation and thrive in adjacent growing zones to the northwest and northeast of our Zone 7 location.

Our people are dedicated to delivering plant material of lasting value in an atmosphere of service, expert advice, trust, and friendship. We go all out to develop mutually beneficial partnerships with our customers. This isn't a job for us. It's what we love.