The Waverly Farm Playbook for Growing Outstanding Landscape Stock Year Over Year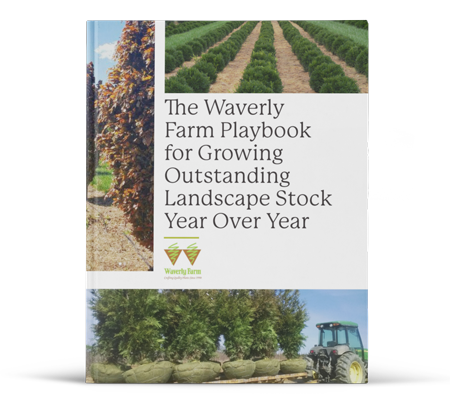 Building a "short" list of go-to growers?
As a landscape industry professional, you know success depends on finding trusted sources for high quality landscape plants and developing long-term partnerships with the most reliable growers.
Here is what you can expect to learn by taking time to read this ebook:
The long-term value of sustainable plant care and soil management practices
The role of experimentation and innovation in a high-level growing operation
What it takes to consistently produce high value plant material
Simply fill out the short form to the right.